LegalRSS Court Reports Journal
The LegalRSS Court Reports Journal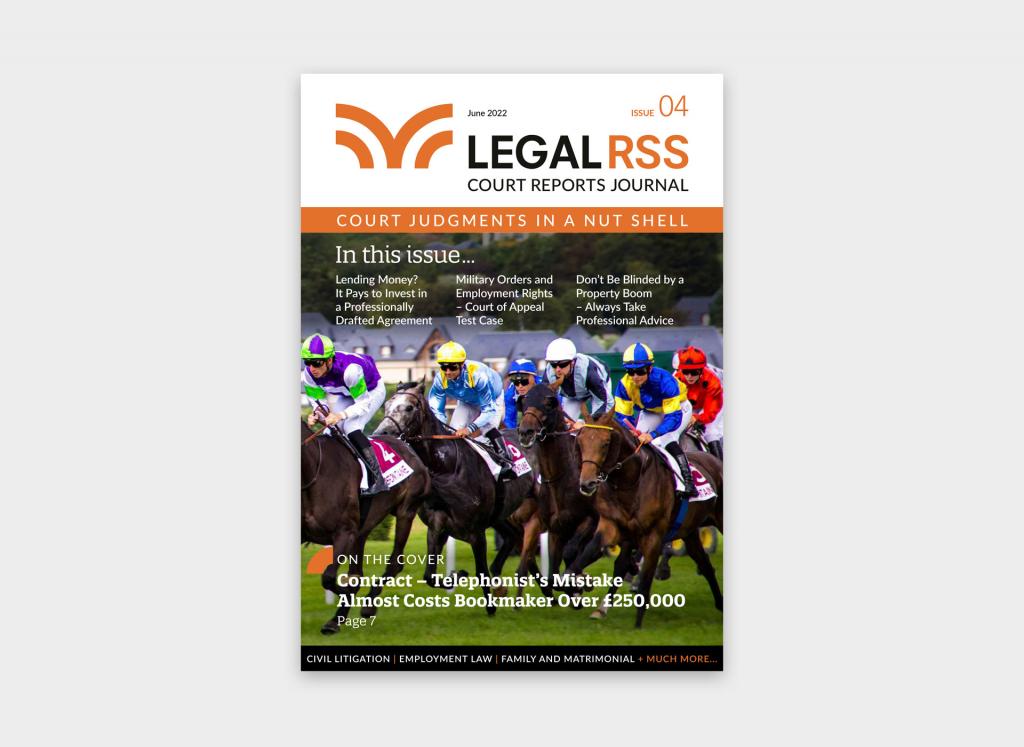 Inside the Journal
The Journal will provide you with concise summaries of recent court judgments across a wide array of legal disciplines.

These will help you keep up to date with recent judgments that may affect you and your clients.

You will be able to read the full judgment in fine detail should you need to and gain a deep understanding of the background to each case.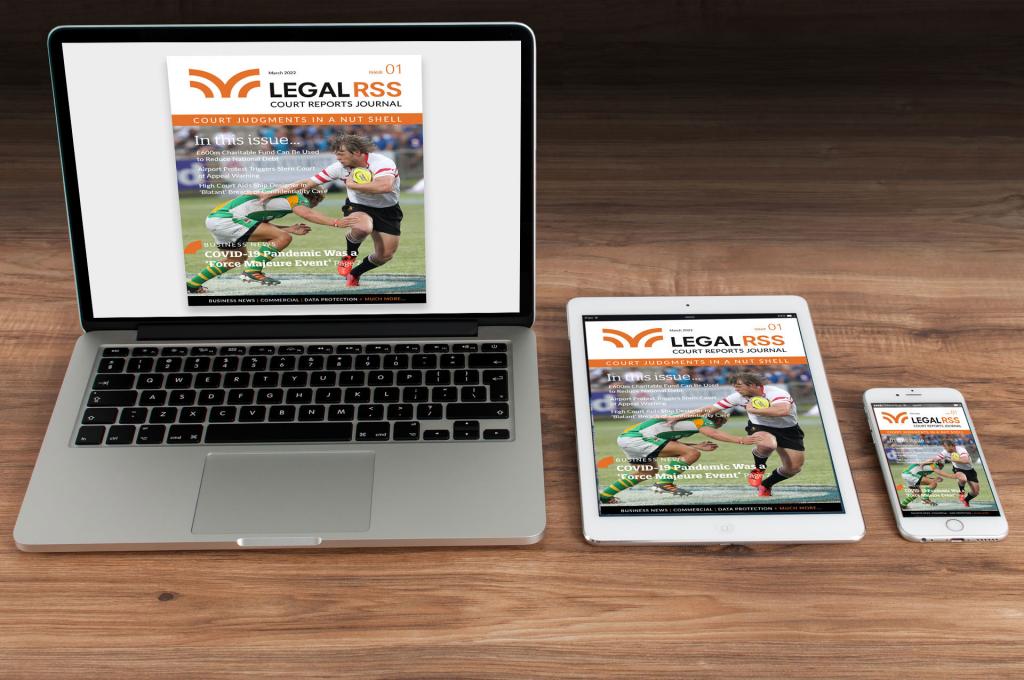 Available on multiple devices
The Journal is a reflection of the deeper service that we can offer to you and your firm in helping showcase how up to date you are with recent legal news.

Please contact us if you'd like our help in:

• ensuring your website is up to date
• providing you with great content for your blogs and newsletters
• engaging at a deeper level with your clients.

Our Journal is provided on a monthly basis with our compliments so please sign up for free if you would like to receive it regularly.